Warning
: A non-numeric value encountered in
/home/customer/www/everythinginflatables.com/public_html/wp-content/plugins/socializer/socializer.php
on line
398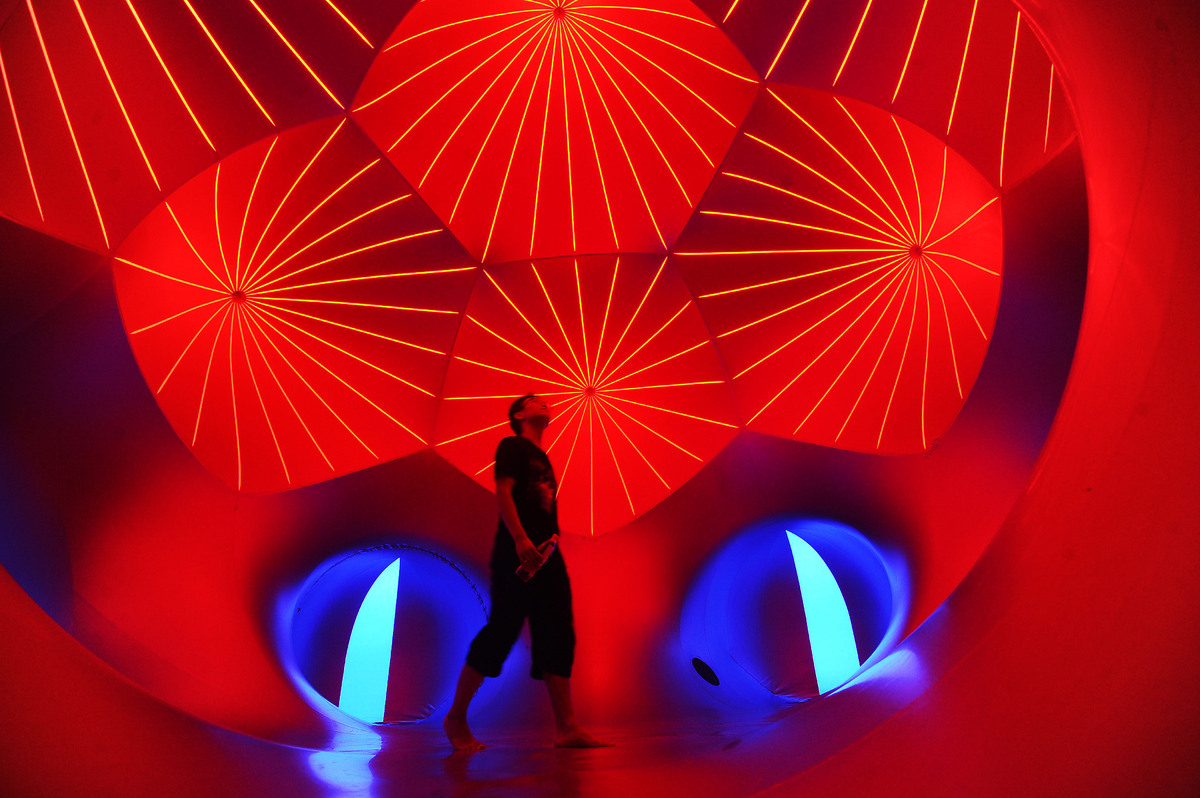 When it comes to inflatables, it seems like the sky is the limit in terms of what can be created. If you think about standard inflatables, you might only see inflatable tubes for water or snow or maybe just a plain bounce house at a backyard party you went to once. While these are certainly more prominent in the world, more and more sculptures are being made with inflatables, showcasing the flexibility of this medium.One example of this is brand new project by Alan Parkinson, the man behind the inflatable clouds at the Olympics and inflatable Stonehenge, both of which have been written about in this blog. His company – Architects of Air – recently created a stunning showcase of inflatable wonder, something he is calling a "luminarium." The Huffington Post had this to say:
"Parkinson and his company Architects of Air, have built six different luminariums in various shapes and sizes that are currently touring the world."Miracoco," which is currently on display at Evergreen Garden in Wuhan, China for the "UK Now" festival. The center dome of the sculpture is the largest Parkinson has built so far, which, as you can see, was certainly a challenge for his design team."
On the Architects of Air website, the luminaria are described as mazes that blend elements from various world architecture, namely Gothic cathedrals. These inflatables have a number of elements, including 'winding paths' and 'soaring domes' that work within each original design. The real stunner about these creations is their size:
"The domes are the large chambers rising up to 10 metres high that provide the focal points. The tunnels connect the domes and determine the journey the visitor will take. Each luminarium is made up of around 20 elements that are zipped together on site to typically occupy an area of 1000 square metres."
Each luminarium only takes 20 minutes to inflate.